Online Sudoku Puzzles
Sudoku puzzles also known as Su Doku or Number Place are easy to learn, but not necessarily easy to solve. Every row, every column and every 3x3 box must contain the numbers 1 through 9. You do not need to guess. Our daily puzzles are always solvable with pure logic although the difficulty varies greatly from mild to fiendish. Sudoku will appeal to strategy game, brain teaser, crossword, solitaire or patience addicts, and is good exercise for your brain. Computers can solve most games easily while most humans find them very challenging. Older sudoko puzzles are available by selecting a date from the daily drop down list.
Sudoku Solver
Choose a difficulty level by selecting a tab. To enter numbers, click on the appropriate cell in the grid and you can type a number. Are you stuck? The online solver can give you a hint, show you the next step, or solve the whole puzzle. Check the possibilities box to show which numbers are possible in each square - these are also known as pencilmarks. If you want to save a position, click on 'position link' and the position will be saved in the URL in the browser address field. You can then bookmark the page and return to that exact same position later.
Sudoku is educational and a fun way to get a daily math or logic tutorial. According to The Guardian 'The government-backed Teachers magazine has recommended Sudoku as brain exercise in classrooms. It has even been suggested that it can slow the progression of conditions such as Alzheimer's.'
Commercial Su Doku
This online sudoku solver is available for license for your website at low yearly rates. We welcome commercial enquiries from print or online publishers looking for sudoku puzzles.
Web Site Owners
Get our daily puzzles to add free content to your web site using the following iframe code snippet:

<iframe name='sudokuhints1' src='//www.sudokuhints.com/free-sudoku.html' width='587' height='423'> </iframe><br>Sudoku by <a href='//www.sudokuhints.com'>Sudokuhints.com</a>

To use this you must include the whole code segment including the Sudokuhints.com link. To see how this will look on your page, or for more control over how the puzzles appear, visit our Free Sudoku page.

For even harder puzzles - X-Wings and Triples, try FiendishSudoku.com.

This site is also available in: German / Deutsch , Spanish / Español , French / Français , Italian / Italiano and Portuguese / Português versions. If you would like to help us translate the site into your language please see our translation page. We also welcome your suggestions for improvements.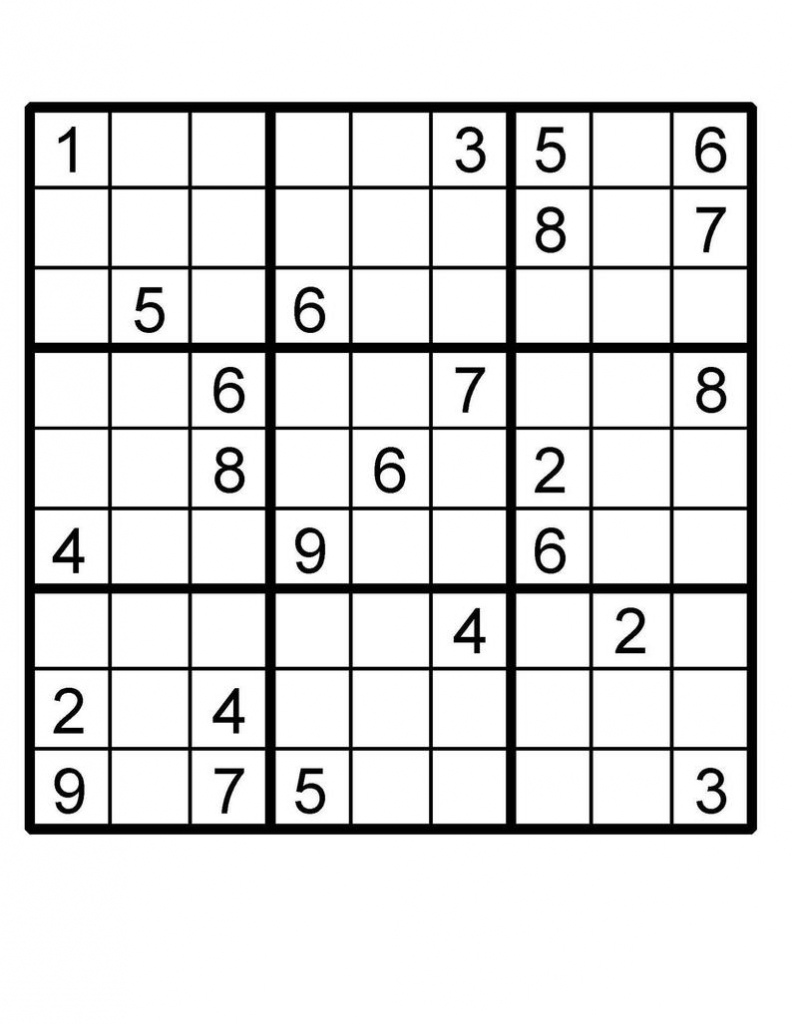 Welcome to 24/7 Sudoku -- the best in free, online sudoku games! 24/7 Sudoku offers all the difficulties a beginner or seasoned sudoku player will enjoy! This free sudoku website features hundreds of Easy Sudoku puzzles, Medium Sudoku puzzles, Hard Sudoku puzzles, and Expert Sudoku puzzles! 24/7 Sudoku is sure to keep you playing this great sudoku game all day, every day!
Sudoku is a brain challenging number game, played on a 9x9 sudoku board. The sudoku board is broken down into nine 3x3 squares. The object of the sudoku game is simple. Every row, column, and 3x3 box in the sudoku board must contain the digits 1 through 9 only once! As the difficulty progresses, the sudoku game becomes harder, and you'll have to employ more advanced and strategic logic to solve the puzzles.
To play 24/7 Sudoku, employ the basic object of the game by clicking an open space and either typing the number that belongs, or selecting it from the numbers on the side of the sudoku board. If the number is correct, the sudoku tile will slide into its correct slot. If not, the number will return to the outside and time will be added to your overall sudoku game time. To highlight numbers, click a number that has aready been placed inside the sudoku puzzle. As the game progesses, you may want to use notes. Click the pencil in the right bottom corner to turn the numbers into notes. Just click it again to return to puzzle number form.
Online Sudoku For Kids
Sudoku Online Billions
Get your daily online Sudoku puzzle only in The Washington Times. Know more about Sudoku. About Sudoku Solver. This website anysudokusolver.com is a free online automatic sudoku solver that solves almost any sudoku puzzle in matter of second. It applies Javascript, Brute Force method and Dancing Links Algorithm for quick solution. Ever tried but stucked on sudoku puzzles given in newspapers, magazines. Multiplayer Sudoku Game Online. Play the first and best multiplayer Sudoku game ever online at LiveSudoku. Challenge your Sudoku mastery skills and compete against other Sudoku players from all around the globe with our clever and unique multiplayer mode. Never-ending variety of free Sudoku puzzles - you can play your daily Sudoku here, get a printable Sudoku or just play as many free online Sudoku as you want - all with lots of helpful features.
Every row, column, and 3x3 box contains the digits 1 to 9 only once on the sudoku board!
Sudoku has many difficulties, all offered on 24/7 Sudoku!
Use logic to solve this fun sudoku puzzle!
Find 24/7 Sudoku on all your devices -- including your computer, phone, and tablet!
DISCLAIMER: The games on this website are using PLAY (fake) money. No payouts will be awarded, there are no 'winnings', as all games represented by 247 Games LLC are free to play. Play strictly for fun.